PAYMENT PROOF


Name:
Ebesucher
Owners:Evgeny Anisiforov
Price:Free Membership
Min. Payout:
2 Euros -
(Paypal)
Payment Cycle: 1-4 days
eBesucher
is the 1st autosurf-traffic exchange site in German, and one of the most traffic exchange sites in Europe.
Alexa Traffic Rank

: 4,733 Traffic Rank in Germany: 343
eBesucher could bring plenty of guaranteed traffic of tie1-tie2 for your websites, Certainly,

earn Euro

by selling eBesucher's credits(EBs).
Many German traffic exchange sites, such as surfmore and proyos, could exchange their credits into EBs.
Preferred Language

:




German , English , Russia


Earning Usage or Options

:




Autosur-bar, Paidmails.

Average Onlines:

4000

+ Geo Targeting for Advertising
Payout: Min 2 Euros - PayPal
EBesucher


What is Ebesucher?
Ebesucher is a global auto surf site which refreshes the current page in your browser automatically every fifteen seconds. This automatic action of refreshing the browser page enables you to earn points which you can convert to money and withdraw it to your PayPal account.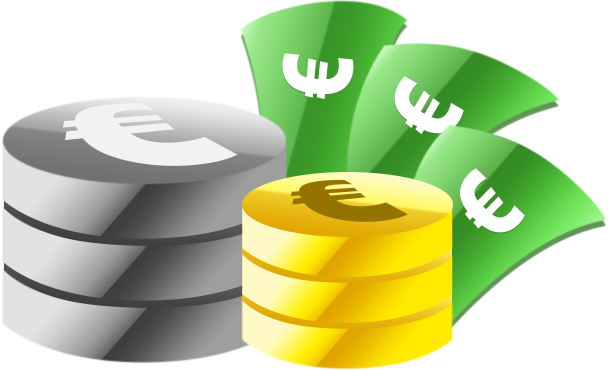 Ebesucher allows you to earn without necessarily spending the whole time on the computer, the site being auto surf is able to rotate the web page content or video in a totally automatic order from the very moment it was activated until you decide to disable it at will.
This gives the option to run the Ebesucher auto surf site while sleeping or being engaged in another piece of work. With this you can earn passive income without doing anything really.
As good as it sounds you can't make a lot of money with the auto surf tool, in average a computer that is running 24 hours will make just a few cents, it could not even cover a VPS service.
But one of the things I like about Ebesucher is their traffic exchange, they lead a very good quality in exchange for your earned points. Let's see how it works.
Good Things About Ebesucher
•Earn points automatically with the auto surf tool
•High traffic delivery in exchange of your earned points
•Free membership
Bad Things About Ebesucher
•You can't make much money from the auto surf tool
How it works
Like I said before one of the most popular tools of Ebesucher is the auto surf, it works when your computer is running, that's when it is on and connected to the internet. You will earn points by surfing the web automatically and you can exchange those points for money, but the amount of cash you can get for your points won't make your rich.
But, you can also use your points to buy traffic, Ebesucher allows you to add your website to their page and choose to receive good quality traffic in exchange for your points instead of money, this is the reason I like Ebesucher and why I recommend it, they deliver high-quality traffic, they also give you the option to exchange your points to send emails to others members.
Ebesucher is a right and legalized paying website, with its domain names registered for a period of over a decade since the company establishment in 2002. Ebesucher has been active for long and it is here to stay.There are three ways in which you can earn points on Ebesucher:
•Auto surfing in their traffic exchange
•Reading the emails sent to the page you are surfing
•Referring your friends and colleagues to join the Ebesucher website (affiliate program)
While you are Surfing ensure you:
•Mute the tab while auto surfing to avoid unnecessary sounds produced by some of the auto surf sites.
•While auto surfing you should not be bothered by the java updates pop-up ads, which are hard to control while surfing, as this isn't part of the auto surfing procedure.
•It needs little resources, an open and active tab in the browser of your computer, entering your surf bar link and (there is no need of logging in) you are good to go as the auto surfing starts to run instantly.
Earning points on Ebesucher is quite simple, you can exchange your earned points for money, buying traffic or sending emails with your promotions to other Ebesucher users.With the site's improved graphics, well-maintained websites and up to date security enabled, the auto surfing is fast enough and gives a great stable earning of points upon a short duration of surfing.
Ebesucher has gain popularity with time and nowadays very rare to find sites that are not auto surfing. Upon registration to Ebesucher, you need only to click
here
.
Credits can also be used to set your surf bar into the rotation, as this will increase the number of views of your videos on platforms like YouTube or to send custom emails, for business promotion and referral links.
The minimum amount to be able to withdraw your money is 2 EUR which is usually deposited into your account in 48 hours through PayPal.
My Final Opinion
Ebesucher has been a long time on the web, making it a legit company that has paid hundreds of thousands of dollars to its clients, this website probably won't make you rich if you exchange your points for money, but it can boost your business by bringing high quality traffic to your website.
If you don't have a website you can create one in just 30 seconds in the link below and start making money online.
Font:
freedom-forfree
Ebesucher - Earn 100% Passive Income By Leaving Your Browser Open
Reviewed by
Unknown
on
agosto 27, 2017
Rating: